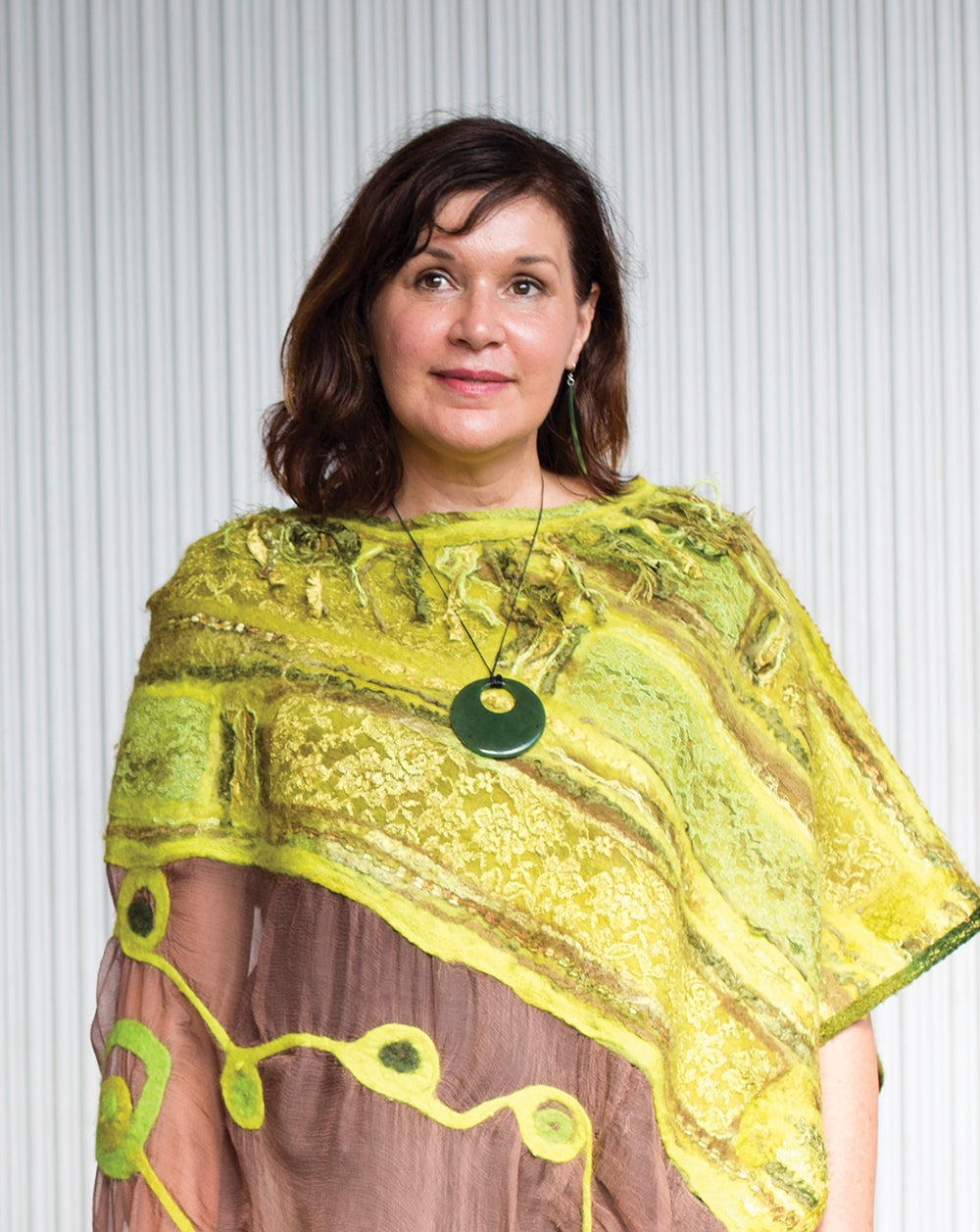 Chellie Spiller
Dr Chellie Spiller (Ngāti Kahungunu, Pākehā) is a senior lecturer and Associate Dean Māori and Pacific at the University of Auckland Business School. She has over thirty years of corporate experience in tourism, finance and marketing, holding senior executive positions in New Zealand and abroad, and brings this experience to her academic work and leadership and management development programmes. Her research explores wayfinding, authentic leadership and how businesses can create sustainable wealth and wellbeing. Chellie was a Fulbright Senior Scholar at the Harvard Kennedy School and the University of Arizona. She is a recipient of a Research Excellence Award, Dame Mira Szászy Māori Alumni Award, National Māori Academic Excellence Award, and AuSM Best Lecturer Award.
On her return to Aotearoa in 1998, Chellie's Māori grandmother Wikitoria Atkinson educated her over a number of years on Te Ao Māori. Other Māori elders, particularly Jane Marsden, Pereme Porter and Gray Theodore have mentored and guided Chellie, demonstrating humility, humanity, generosity, fierce grace, wisdom, deep faith and service in their leadership. Working with her husband, Dr Rodger Spiller, Chellie has obtained extensive experience of responsible investment, sustainable business, and leadership development training. She offers keynotes and leadership development courses focusing on wayfinding and authentic leadership as well as other world leading coaching, training and development programmes.
In 2013 her co-edited book with Donna Ladkin, Reflections on Authentic Leadership: Concepts, Coalescences and Clashes, was published by Edward Elgar Press. This book was in the top ten leadership books of 2013 in the University of San Diego Outstanding Leadership Book Awards. She is co-editor of the book Indigenous spiritualties at work: Transforming the spirit of business enterprise with Dr Rachel Wolfgramm published in 2015 by Information Age Publishing.